Planning your special event not only includes deciding what should be on the menu but also the type of food catering service you should go for—whether a plated service or a buffet service.
There are lots of things you need to consider before choosing the kind of food service you want for your celebration. We've covered these items in this article to help you to decide, so keep on reading!
Plated service is where all your guests remain seated while each course of the meal is served individually. The meals are carefully prepared and crafted inside the kitchen. This type of service creates a fine-dining atmosphere.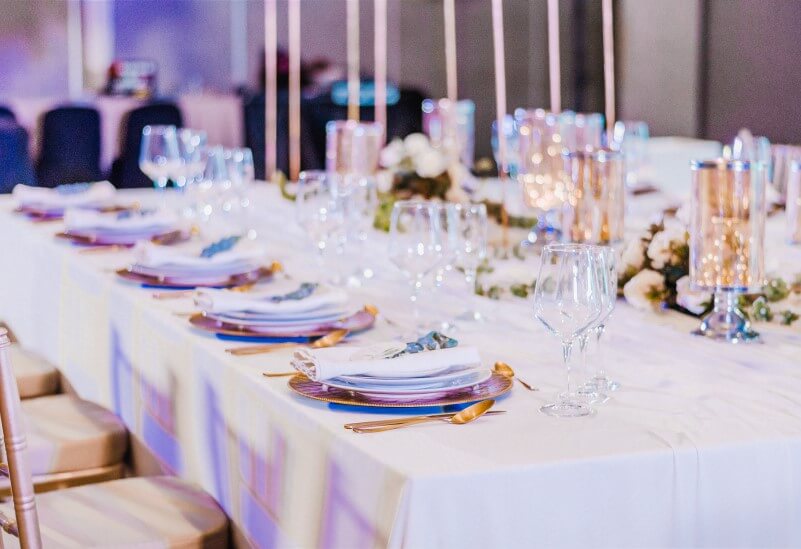 Convenient It makes it easier for the guests to enjoy the event. There's no need to leave their seats just to get food on their plates.
Organized Plated service helps in creating an organized event since each meal course is served directly to the table.
More time to savor the meal Because plated service is served sequentially, the guests can take time in appreciating each food on the menu. It usually takes 15-20 minutes before a new course is served, which is enough time to enjoy it.
It creates an elegant vibe If you're planning for a formal type of event, this is the perfect service for it. Your guests in evening gowns and black ties need not to leave their seats and line up for food.
Food is served fairly In plated meals, you can make sure that each and every one of your guests can be delighted in every course. No need to worry about running out of food either!
More expensive
If budget plays a huge factor in choosing the type of service for your event, plated service might not be a good idea. This type of food service costs more since it requires more staff and servers. Aside from spending just for the meals, you'll also be shedding extra cash for the additional staff.
Fewer food options
Plate service meals can consist of a three-course or a five-course meal. That being said, there can be limited food options for your guests. It might not cater to all types of eaters in your event, especially if not planned well.
Time-consuming
It can take 20-30 minutes before a new course is served to guests. Plated meals can't be rushed in order for guests to truly enjoy the food. This is a big consideration if you're just renting a venue for your reception because the longer the event, the more cents it'll cost you.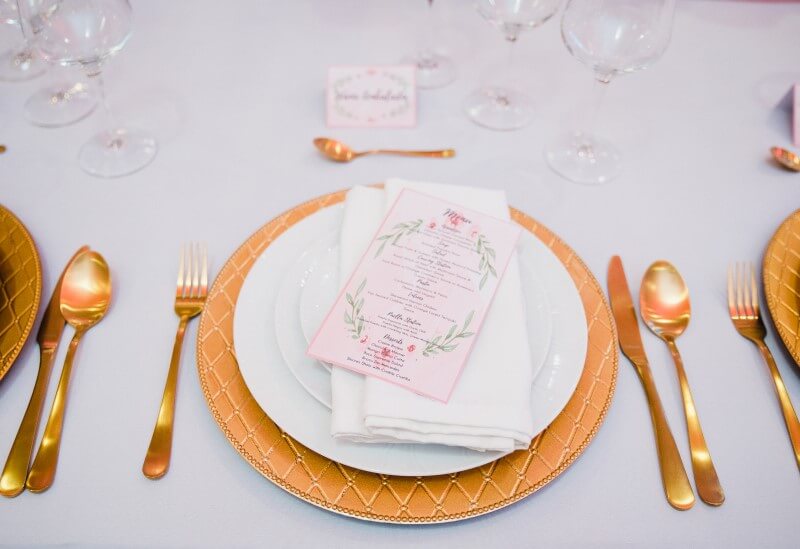 Plated service is perfect for formal sit-in events. This is also a match for those who want to stay on top of the program ceremony.
This type of service creates an organized timeline and gives focus and highlight to the celebrant.Lastly, the convenience of service from the food caterers pampers your guests.
On the other end of the food service spectrum is the buffet service – best fit for more relaxed events. It's a type of self-service where guests have the liberty to choose the food they want to eat (but you can also have staff serving the food so it's more controlled). The food choices are arranged at a table designated in a certain area in the venue.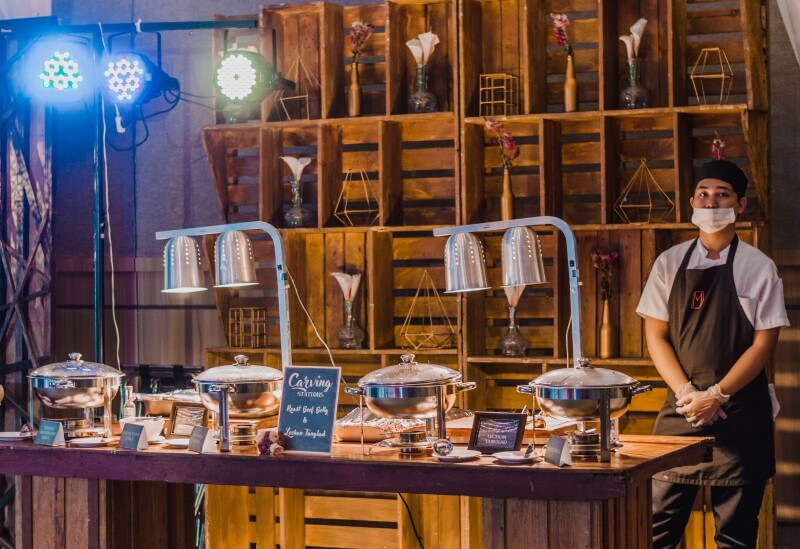 Cost-effective
Buffet service doesn't require too many staff and servers since this is self-service, hence making it more budget-friendly. This gives you the chance to focus on creating your perfect menu instead, and this leads us to the second positive point.
Many food options
Events with buffet-style service have a complete set of meal courses, and each course usually comes with various choices. This gives a flexible and adaptable menu for your guest, making them a lot happier!
Guests have the option to choose their food
The buffet service is ideal if you want to keep in mind the diet and lifestyle of your guests. This will help your guests choose their own meal from the variety of food offered to them.
Extra food for everyone
Since this is self-service, guests can get food from the buffet area as many times as they'd like, as long as it's still available.
Opportunity to mingle
Buffet services create an opportunity for guests to freely socialize with other guests. They can mingle with each other, and the interaction during mealtime isn't restricted.
Can be chaotic
Even if lines are being organized by the catering staff, disorder can't be avoided sometimes. In addition to that, the noise that'll be made when guests get off from their seats and create a long queue for the food area.
Less formal
If you're aiming for a very formal event, this type of service isn't for you. If your guests are in their fine dresses and suits, a long line of people carrying their plates isn't an elegant sight.
Scarcity of certain types of food
Self-servicing in an event usually leads to food scarcity. One type of meal may run out more immediately than the others, resulting in other guests not being able to get a taste of the food.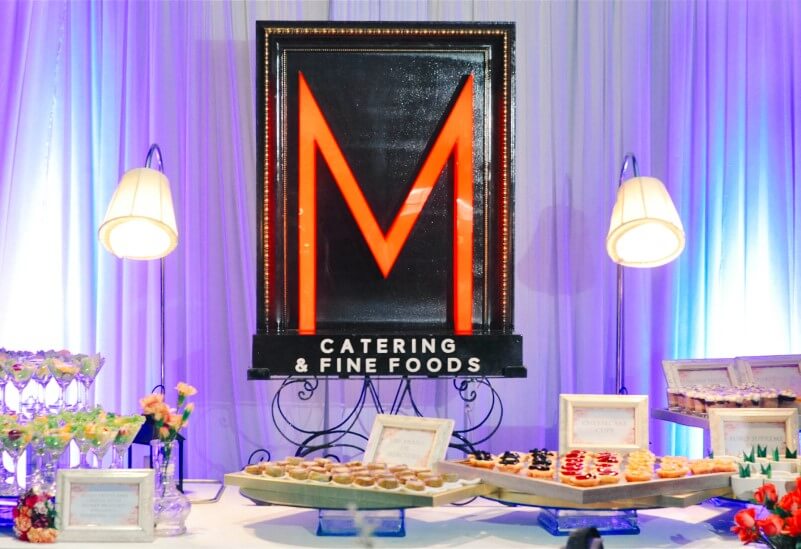 Buffet Service is ideal for reception that leans toward a casual and less formal celebration. However, those that are on a tight budget can still manage to create an elegant dining experience despite going for a buffet-style service.
You can do this by hiring a professional and experienced food catering service to help you in planning and creating a fine-dining menu that'll elevate your buffet to the next level!
With all the pros and cons we've listed for both service styles, it's still up to you on how you want the dining experience to be. Your event theme and budget can also affect which type of food service you should avail for your occasion.
To make sure you've decided on the right one, go back to our list and evaluate how you want to bring your event ideas to life.
Need a hand planning your event?
We've got you! M Catering and Fine Foods offers both plated service and buffet service! If you've decided which one is the right for you, let us know and we'll help you create the most memorable event for you and your guests!
If you're still unsure, just give us a call and we'll help you identify which would fit best for your event! Get in touch with us through our online inquiry form and we'll help you craft the best event for you.