Themes are important for weddings as this sets the tone and ambiance of your special occasion.
Starting with a wedding theme or concept helps you paint a picture of what your event will look like, which can then guide you in putting together the rest of the nitty-gritty details of your wedding day including budget preparation.
Wedding themes are also an opportunity for you to showcase your creativity as a couple! This might seem like a demanding aspect of your wedding planning since there are plenty of themes to choose from.
Worry not—you can efficiently pick a theme and style for your joyous celebration by considering these factors: wedding date & location, the reception venue, and the experience and story that resonates with you & your soon-to-be spouse that you want to share with your beloved guests as well.
With all that in mind, let's deep dive into these 10 popular wedding themes! We've created this list to help you and your special someone choose "THE ONE".
To help you further, we've also added buzzwords for each wedding theme to guide you in building the right style and decor for your chosen theme.
10 Popular Wedding Themes
Traditional Wedding Theme
Tried, tested, and true—a wedding theme that never goes out of style!
A perfect match for couples who want their wedding style free of trend to keep its timeless vibe all throughout the years.
Since it's anchored on the conventional ceremony, a classic themed wedding is stylized with neutral colors, lush greenery and white florals, and sophisticated lines. Tuxedos and ball gown dresses are in sight for a classic themed wedding.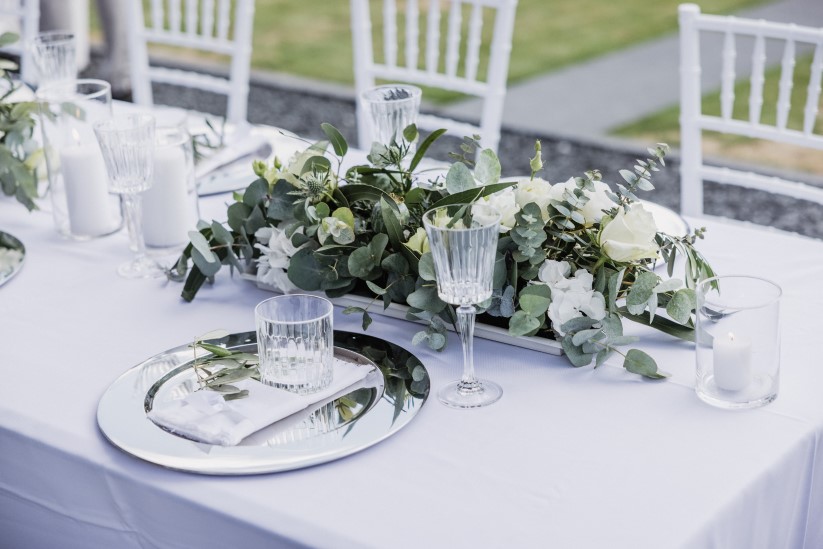 Keywords to keep in mind: formal, symmetry, black-tie, classic
Romantic wedding themes are the perfect choice for immersing your guests in your passionate endearment.
Fresh and muted-colored blooms, soft-lit candles, and flowy pastel textiles are the key elements present in a romantic wedding theme.
Because of the soft ambience that the decors evoke, this wedding theme is great for an intimate celebration.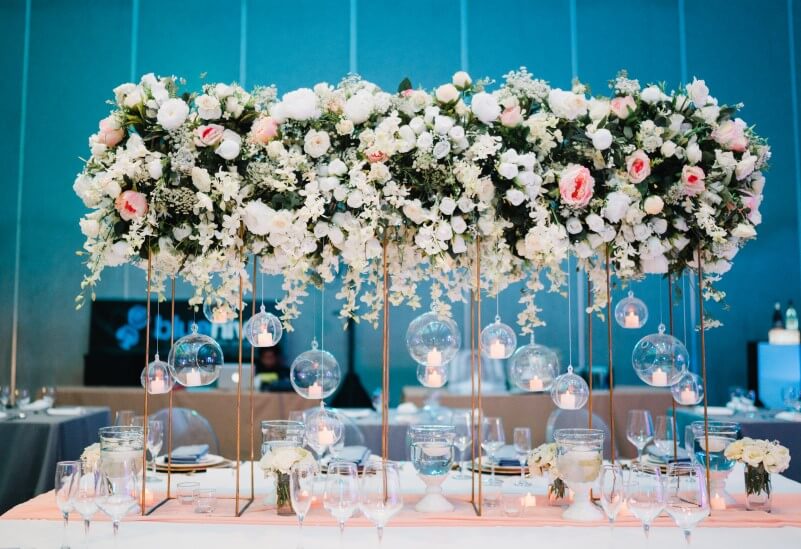 Keywords to keep in mind: intimate, delicate, sweet, ethereal
Think of a nuptial celebration set in a fairytale land when going for a whimsical wedding theme! This wedding theme is just as beautiful as its name—full of charm, dazzle, and shine.
Whimsical wedding themes are characterized by translucent textiles draped over chairs, vast colorful floral arrangements, plentiful bush of foliage, lots of fairy lights, and other quirky non-traditional wedding elements.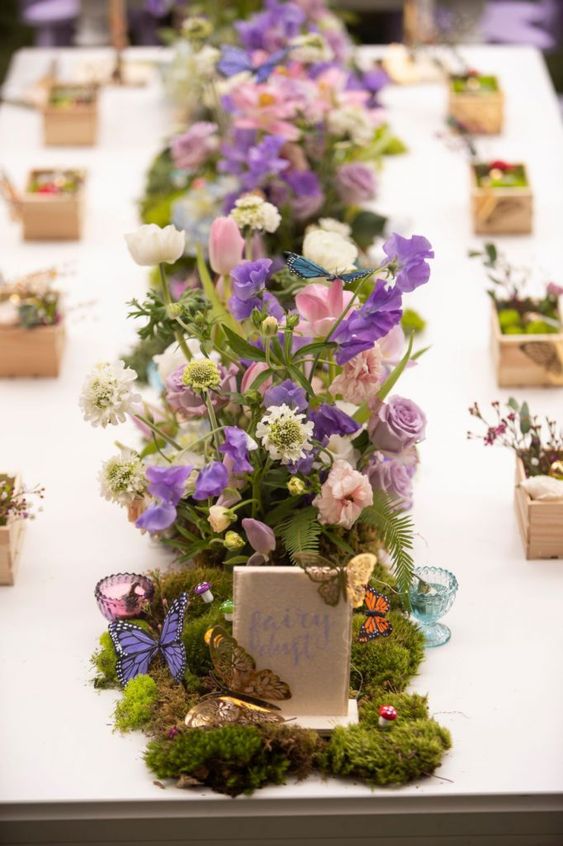 Keywords to keep in mind: forest, magical, fairytale, enchanting
Also known as the Boho-Chic theme, this one is surely a suit for couples who are free-spirited!
In a bohemian-styled wedding, you'll see lots of colorful and playful patterns embedded in different decorative elements. Cascading florals and dried pampas further highlight the bohemian atmosphere.
This wedding theme is inspired by earthy tones and a pop of a vibrant hue is added for creating a dashing statement.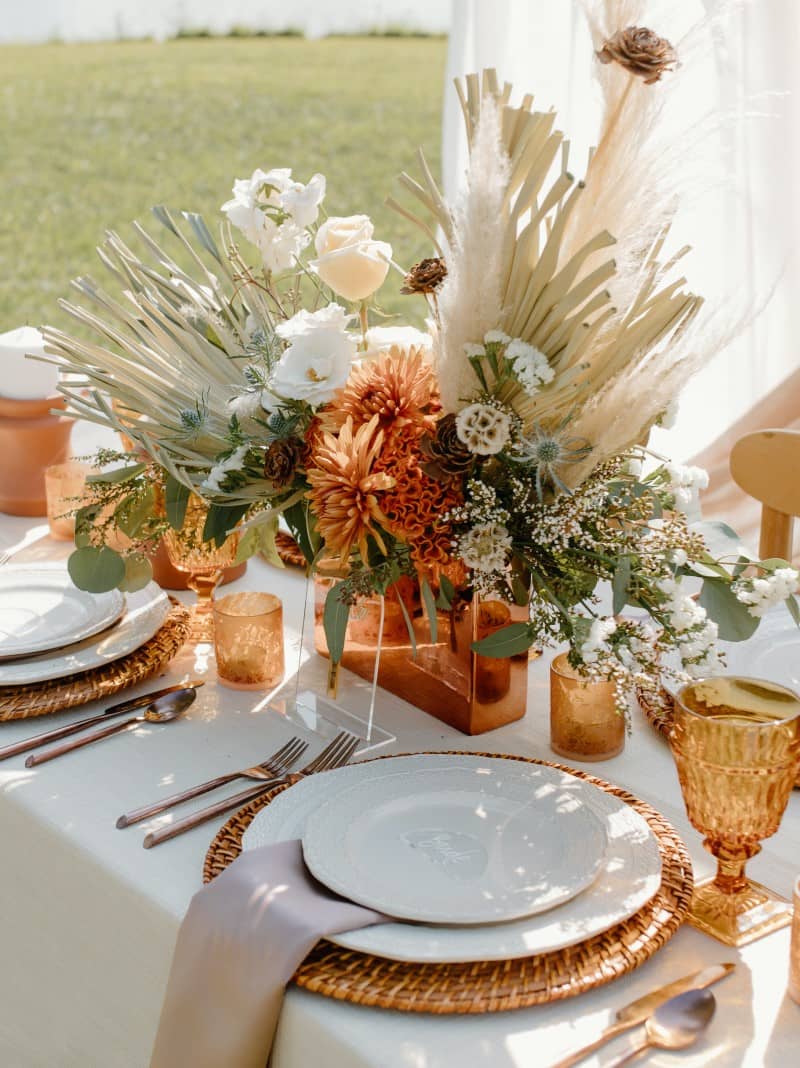 Keywords to keep in mind: casual, free, boho-chic, hippie
The rustic wedding theme is the ideal match for couples who are in dire need of a simple countryside life after spending most of their time in the concrete jungle.
Organic decorative elements are the star of this wedding theme. Wood barks, wild flowers, and naturally sourced textiles are some of the decor used to style a rustic wedding.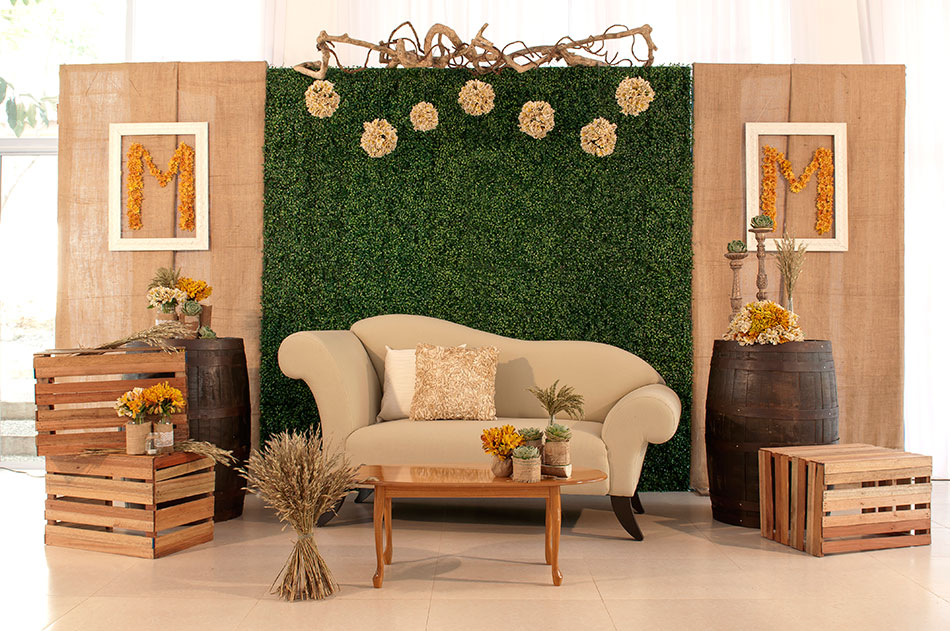 Keywords to keep in mind: outdoors, nature, countryside, rural
The modern wedding theme is a sleek and elegant spin on any wedding celebration. Bold and dark color palette with a hint (can be LOTS as well!) of metallics is one of the unique points of this wedding theme.
The modern wedding theme also leans toward minimalism—but to add an interesting take to it, adding contemporary elements can make the reception truly stand out.
Think of geometric patterns, clean lines, and skipping lush foliage for desert plants for modern wedding decors.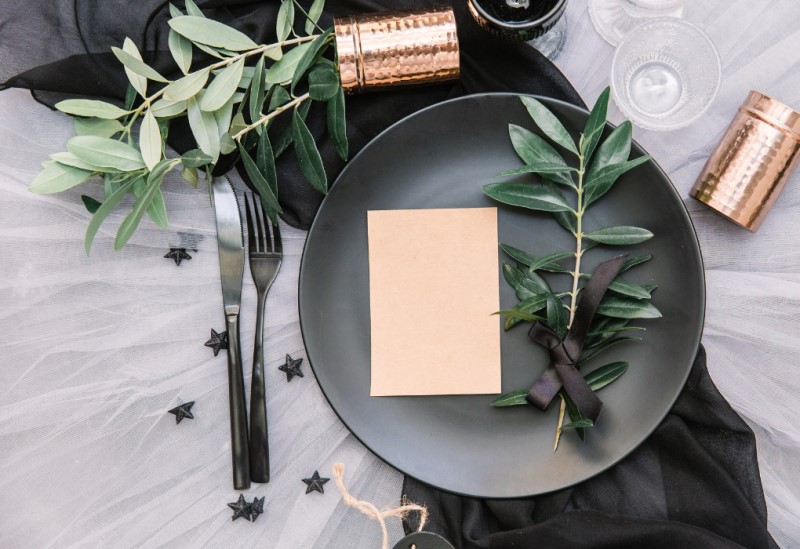 Keywords to keep in mind: contemporary, sleek, industrial, urban
If you and your special someone are a huge fan of the Great Gatsby's aesthetic, consider taking the vintage wedding theme for your momentous day.
The elements and decor present in this wedding theme are geometric forms and clean & sophisticated lines—something that is very apparent in the Art Deco era.
To add more uniqueness and cohesiveness to the vintage concept, old heirlooms (old furniture, grandfather's clock, teacups, candelabras and what have you) are used for decorating a vintage wedding reception.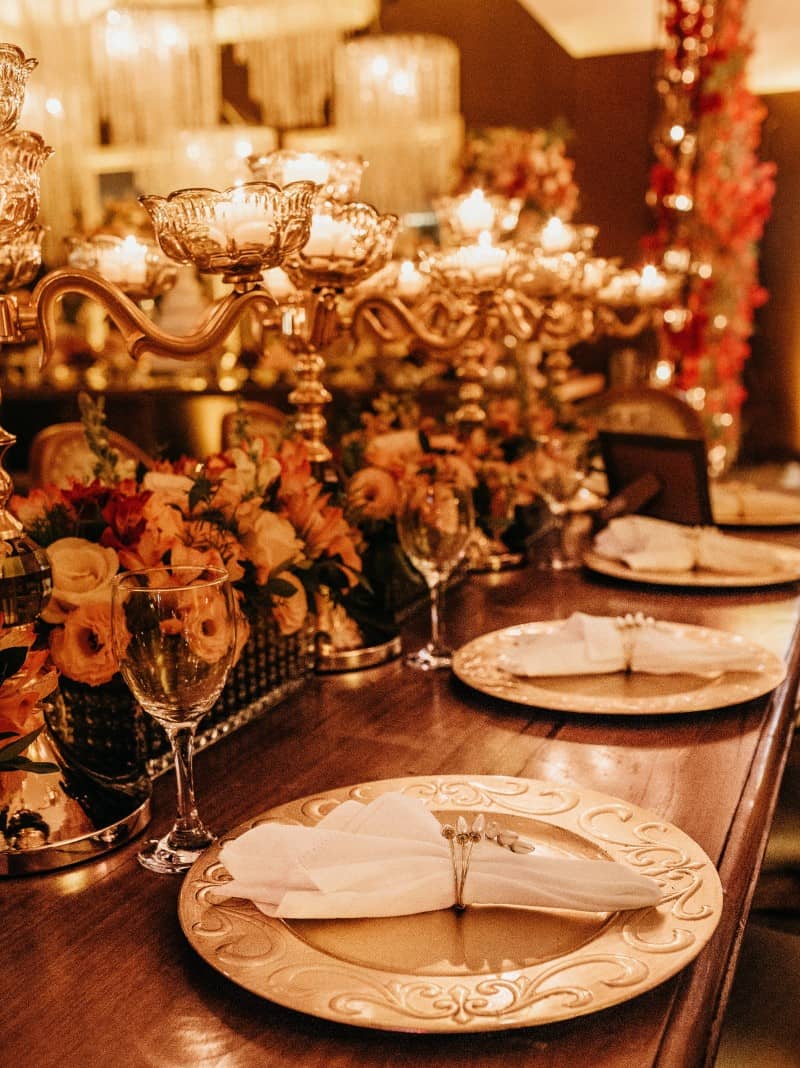 Keywords to keep in mind: antique, art deco, historical, old-fashioned
A beach wedding reception tops our minds when we say tropical wedding theme—but this doesn't really require a beach venue just to achieve it.
A tropical wedding theme can be pulled off using vibrant colors of coral & turquoise, tropical foliage (the popular monstera, lush banana leaves, bright-colored birds of paradise, etc.), rich exotic florals, and rattan-infused ornaments.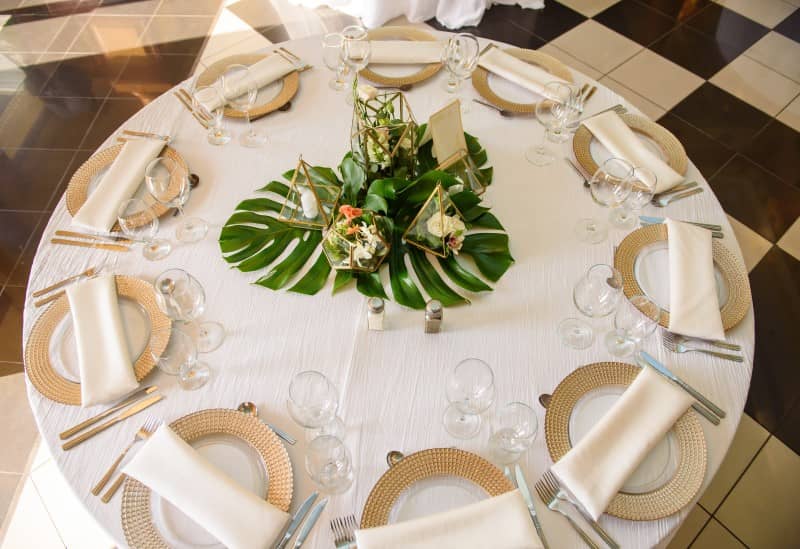 Keywords to keep in mind: tropical, exotic, summer, paradise
Unconventional weddings became popular in the last few years and so is the laid-back and relaxed wedding theme.
If you want to incorporate a free and chill type of celebration to your wedding, a garden-themed wedding is one of the best choices.
What makes it different from other laid-back-styled wedding themes is the ambience of romanticism through the use of bountiful greeneries, fresh blooms, and other nature-inspired ornates.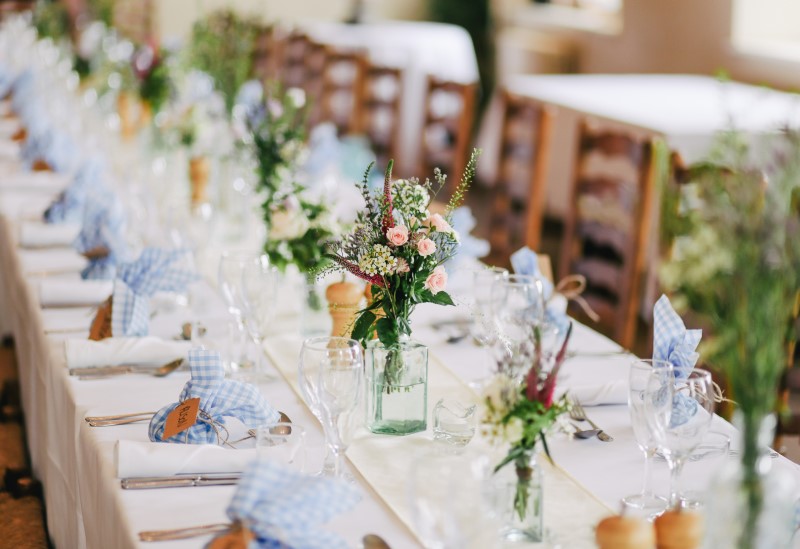 Keywords to keep in mind: nature, relaxed, fresh blooms, botanical
Modern Filipiniana Wedding Theme
What other way to show your love and appreciation for your mother country but to incorporate modern Filipiniana in your special occasion.
This wedding theme will definitely create your big day a one-for-the-books! You can immerse the style in your romantic affair by adding touches of gold and wooden elements.
Decorative banners, abaca twine, and natural weaves are also a great addition for a modern Filipiniana wedding theme.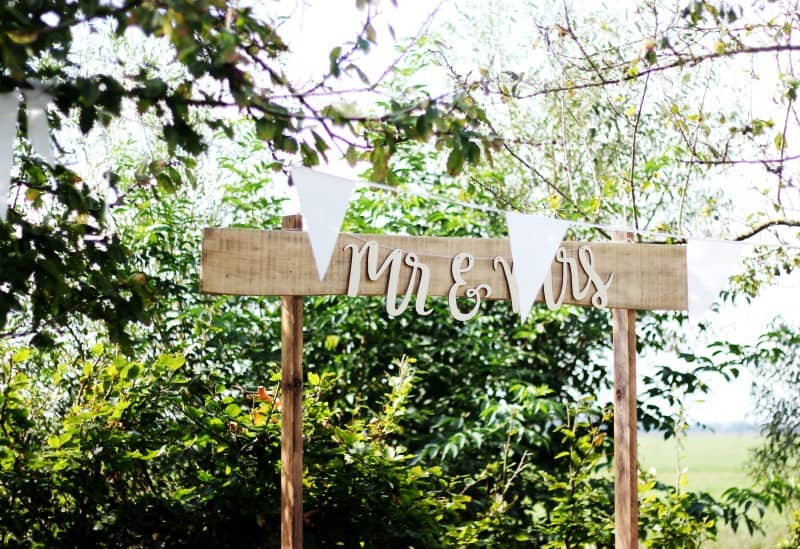 Keywords to keep in mind: culture, filipino, natural, heritage
Have You Chosen Your Wedding Theme Yet?
We hope by the end of this article you're able to pinpoint a wedding theme that makes your heart giddy and excited the most.
If not, that's totally okay! Choosing a wedding theme is challenging—but after you've decided, your wedding theme should ease the other aspect of planning.
Going back to what type of experience you want to relive for the coming years is a good guiding force in choosing your wedding theme.
Running out of wedding theme ideas and inspiration?
If you need help with perfecting your dream wedding theme, M Catering and Fine Foods can be your best and most trusted partner here!
It's our passion to execute beautiful and special events. From the food options to the styling, we ensure that every event is perfectly styled with trendy and impeccable ideas.
Hire only the best catering and styling services for wedding events and even other special occasions in Metro Manila and Greater Manila Area!
Get in touch with us through our online inquiry form and we'll help you craft the best event for you.